Ever since the avant-garde 1970s interior decor started making a comeback, people have been gravitating towards the idea of embellishing their pieds-à-terre with stunning aluminum doors.
What better way to instantly revamp your building architecture than installing aluminum doors that are resistant to all the elements, sustainable, cost-effective, and look visually dynamic when paired with the right kind of modern interior?
Whether you're determined to spruce up your office space or planning a small summer home renovation, deciding on premium doors and windows is usually the first step. Convert your property into a dreamy retreat today by installing sleek aluminum doors.
Here are six reasons why aluminum doors are a worthwhile investment.
Unlocking Placidity in Your Building with Light
Being one of the strongest and lightest metals, aluminum is perfect for manufacturing doors. Especially the ones that come with a blend of glass.
If you're interested in filling up your building with natural light and opening it up for all the refreshing views outside, installing aluminum French doors or aluminum sliding doors is a perfect choice.
These doors don't only add an instant appeal to your building but also make your property stand out in the entire neighborhood due to their eclectic design. These doors are sturdy and a treat for the eyes.
Tip: You can go a step further with your interior décor and opt for the midcentury modern approach. Fill your interior space with lush foliage plants, install parquet flooring, and add vibrant colored rugs. Bathed with light, your building will look gorgeous with subtle opulent elements.
Durability and Reliability
Aluminum doors are robust, sturdy, and heavily relied on when adding security.
These durable doors and windows are gaining dramatic popularity due to their structural integrity. From supermarkets to local bakeries, aluminum doors are perfect for retail spaces and look wonderful no matter what.
These lustrous doors are known for their longevity. It is proven that aluminum is longer lasting when compared to UPVC and wooden doors. Even after re-melting, recycling, and re-designing, aluminum's molecular structure remains unaffected and just as sturdy as its initial form. This is why it is the best choice for storefronts and commercial office buildings.
Recommended read: Why Aluminum is Ideal for Retail Store Fronts.
Making a Sustainable Choice
With the alarming events of the climate change crisis and global warming, many companies are finding sustainable solutions and working on conserving energy. Many different sectors utilize and waste huge amounts of energy annually, taking a huge toll on our environment. These sectors include residential sectors, commercial, industrial, and transportation.
The idea of energy preservation is a lofty goal, but there are many simple steps you can take to play your role in the fight against climate change. One of them is installing energy-efficient aluminum doors.
One of the major advantages of aluminum is that it easily decomposes and reduces energy consumption. Many aluminum door and window manufacturers add a thermal break on their aluminum doors and windows to make them better insulators.
This modified equipment is a perfect way to lower energy emissions. When opting for aluminum doors, you will be making a highly sustainable choice, especially if you also install glazed aluminum windows.
A double or triple glass glazing significantly reduces energy transmission and reduces all your energy bills. If you live in a humid area, double-glazed aluminum windows are a great option because they don't tend to accumulate moisture from the air as wooden windows do. This is another reason why heat loss is reduced, and you conserve energy while staying in style at the same time.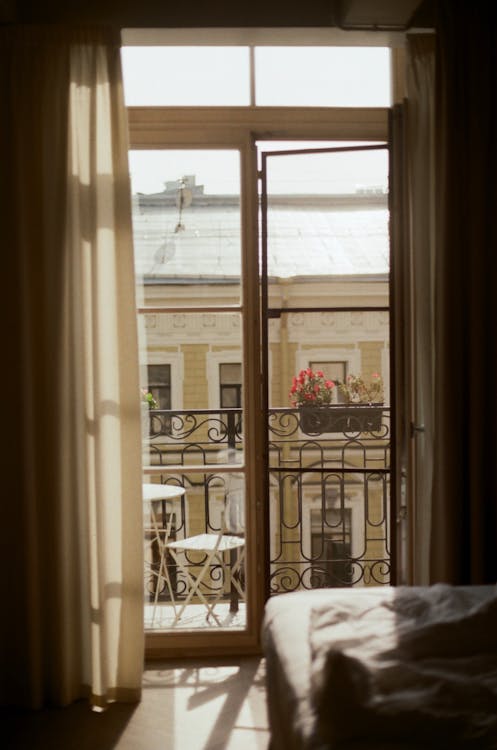 Aluminum Doors Are Economical and Cost-Effective
Did you know that aluminum is one of the most cost-effective metals out there that is used for manufacturing doors?
Now that they're available in many designs and finishes, aluminum doors aren't just aesthetically appealing but are also super affordable.
These sturdy doors look perfect in any storefront or commercial office building. They can add a touch of elegance to any home without breaking the bank.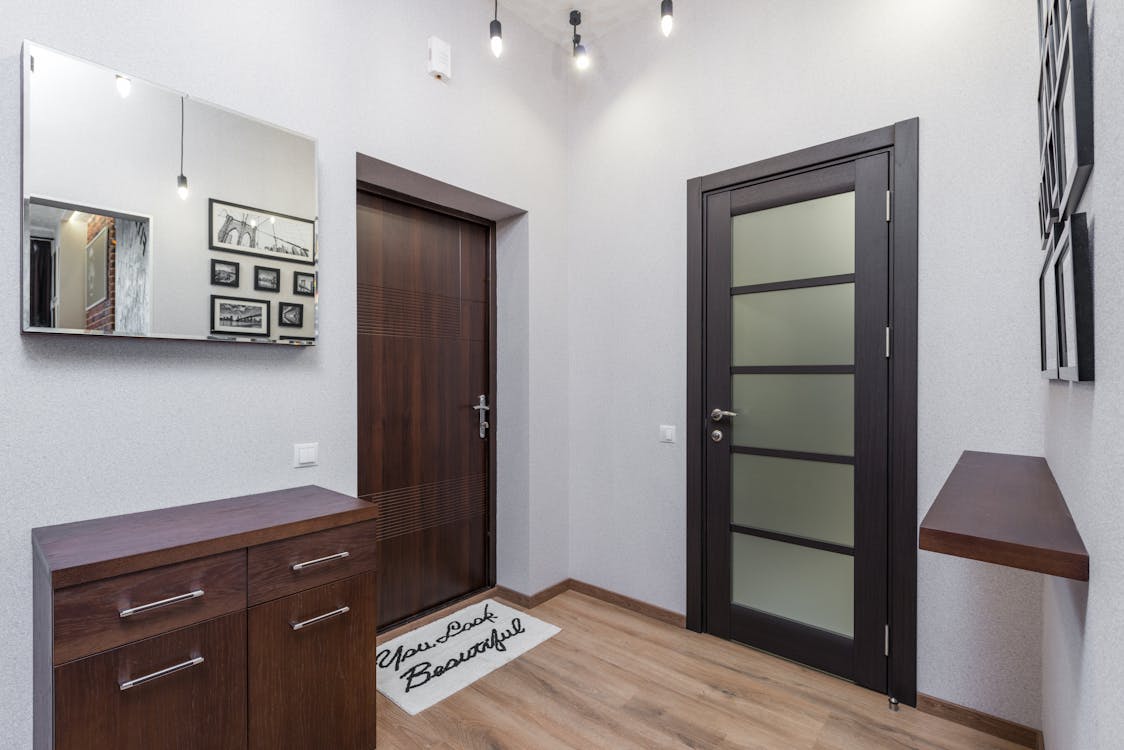 Aluminum Doors Offer Protection
Since aluminum is a highly resilient metal, aluminum doors and windows increase security with their compact design and sturdiness.
These doors do not get warped or form cracks and split because of long-term exposure to heat. Due to their compactness, they are highly resistant to air and water and do not allow any dust or rainwater to enter the house.
Aluminum doors also require very little maintenance and do not corrode in harsh weather conditions. Apart from the weather elements, these doors provide exceptional security from burglaries and break-ins.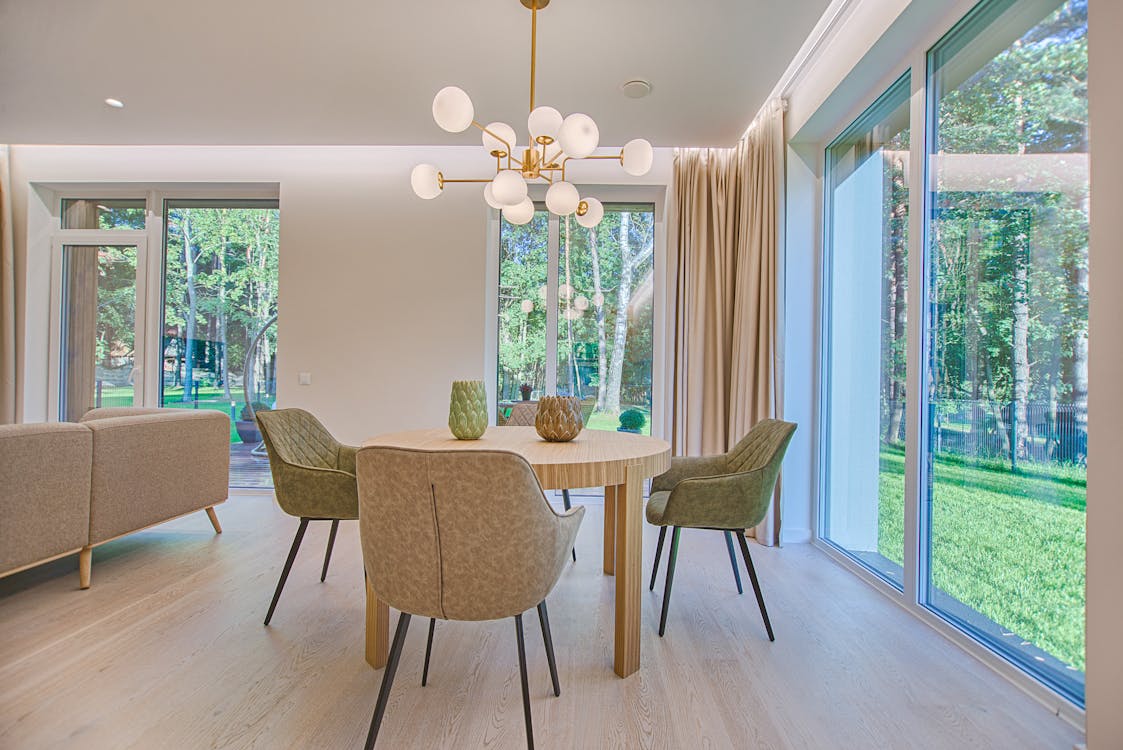 Maximized Space and Unobstructed View
If you're looking to make your office space or home appear more spacious, aluminum sliding doors are the best choice.
These doors are chic and elegant. They maximize space inside any interior and make your building appear sleeker and modern. These lustrous doors can also be customized and painted in your favorite colors.
We recommend getting them painted in earthy tones like auburn, emerald, deep navy, or sienna brown. These doors look undeniably appealing when paired with accent walls painted in bold colors like fiery red, burgundy, or teal.
There is a lot of visceral pleasure in revamping your property with a few simple touchups and achieving perfection.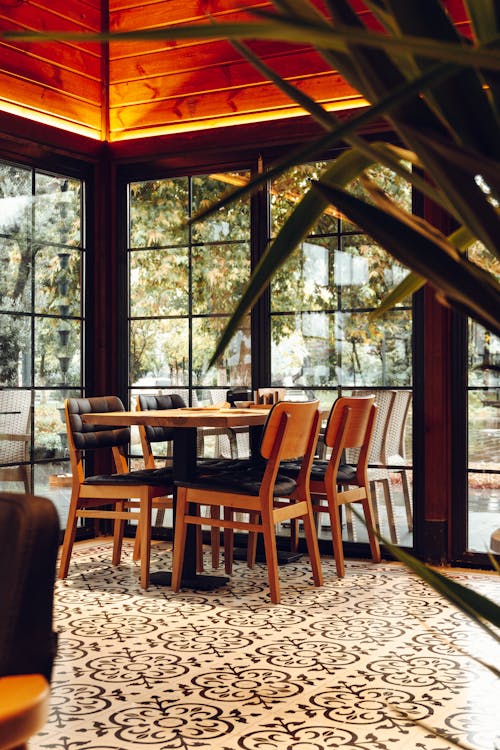 Now that you're all set for investing in aluminum doors, it's time to reach out to the best aluminum door and window suppliers.
Looking for a one-stop shop for all your aluminum doors and windows needs? Your search ends here.
Located in Fuzhou, China, Oridow exports top-notch doors and windows in bulk internationally. Their team of professionals excels in the process of windows and doors installation and provides their services to the local customers of Fuzhou.
Their products come highly recommended by the Caribbean and American customers due to their high-quality aluminum. They offer international quality, premium designs, and a range of budgets to choose from.
Due to their premier services, Oridow has become one of the leading aluminum windows and door exporters, and their company specializes in manufacturing authentic and innovative doors and windows made with the most reliable aluminum. Their extensive range of aluminum door and window designs is made by experts who have an in-depth understanding of finding sustainable solutions and making extremely reliable products. They offer a high degree of flexibility and implement the designs you ask for.
Their wide range of aluminum doors and windows includes; aluminum bi-fold doors, aluminum casement windows, uPVC doors and windows, aluminum frame windows, and much more.
Their aluminum doors are sophisticated, ideal, and lustrous due to their longevity, durability, and sleek and modern design.
They can also customize doors and windows to suit them to your liking. Stunning customization options like metallic accents and neutral tones of stunning aluminum doors will make a statement in any modern kitchen, living room, or office space.
Buy aluminum windows online and learn more about their range of aluminum doors and windows.
Contact them now for more information.