Each new year brings a great opportunity to change things up. If you're looking to make some changes around the house, why not give your chimney and fireplace a chance?
There's a lot that can be done around the house, but when it comes to keeping your fireplace looking fresh, homeowners struggle a lot. It's not necessary to opt for a modern look, or for you to keep it looking the way it was when you got it.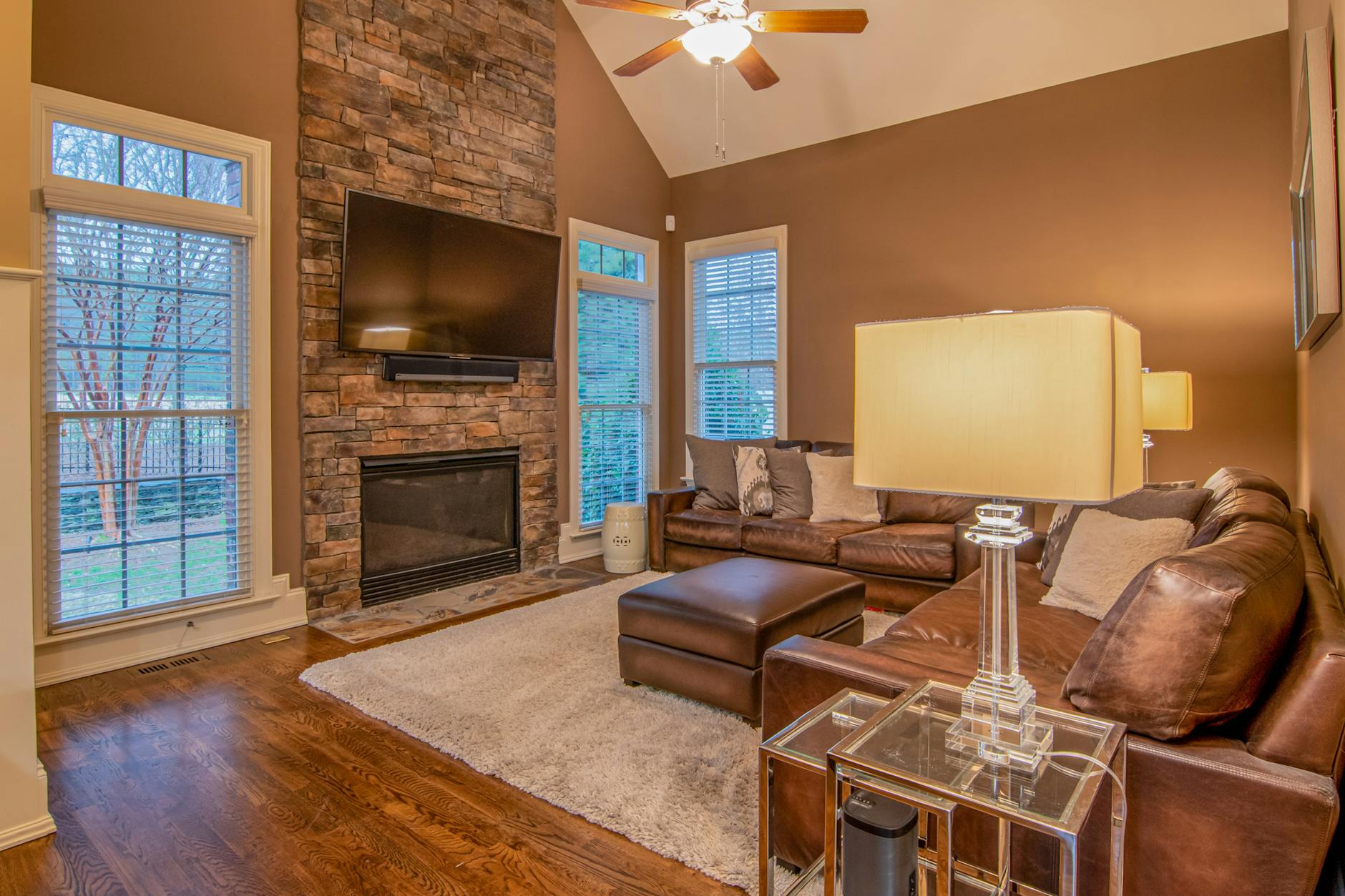 Spring is also the best time to have any changes and renovations you'd like to make, including fireplace installations.
While a lot of people opt to have their fireplaces sealed and deconstructed, you don't need to resort to that. Instead, you can try the following transformation ideas:
Put the pedal on the metal
There's no going wrong with metal décor. Add a wrought iron grill or a metallic frame over your mantle. You can get a metal fireplace installed in the form of modern stoves. Another way to change things up is through metallic tones, colors and accents that provide a stark contrast to the bright flames when they're lit.
Work on your mantle
Your mantle doesn't need to be boring with the standard family photograph or trophies placed on it. Play around by visiting thrift shops and picking up mirrors, artwork and unique décor pieces that can be placed on top. If the rest of your living room has a set theme you can channel the décor of your mantle according to that too. If not, make it your accent wall.
Play with color
Play with bold colors, or go for a classic white. Your fireplace is likely to take up a lot of space in the room, giving you a large canvas to work with. Paint over it with a bright color like a loud pink or blue, or play it safe with a black or white.
Channel a rustic vibe
Rustic is a new rage and you have a great asset when it comes to having a fireplace. Restore your fireplace to its original form, working with your chimney and masonry contractor who can offer restoration, repair and design services. Add elements of wood, play with naturalistic colors, add plants, stone, and mortar.
Put another brick in the wall
Nothing is more classic than a brick fireplace. If there's one change you're looking to make, it should be reverting to this evergreen, forever trendy style of fireplace décor. Don't undermine how trendy this can be—there are dozens of ways you can play with it. Change the color, change the texture, create a modern look, or build an entire brick wall to complement it.
Don't neglect your fireplace. Regular maintenance and upkeep can keep this architectural asset going for years, looking up to date with the latest home décor trends. If you require a masonry or chimney service in Connecticut, you can reach out to Creative Masonry & Chimney, a top-rated chimney repair service in CT with 20 years of experience.